DOG`S COCONUT is an excellent supplementary food for your dog from line Naturally healthy dog, that we have developed in care of the optimal health of our own dogs. We have combined the best features of cold pressed virgin coconut oil, flax-seed oil, hemp seeds, spirulina and coconut flour from organic production.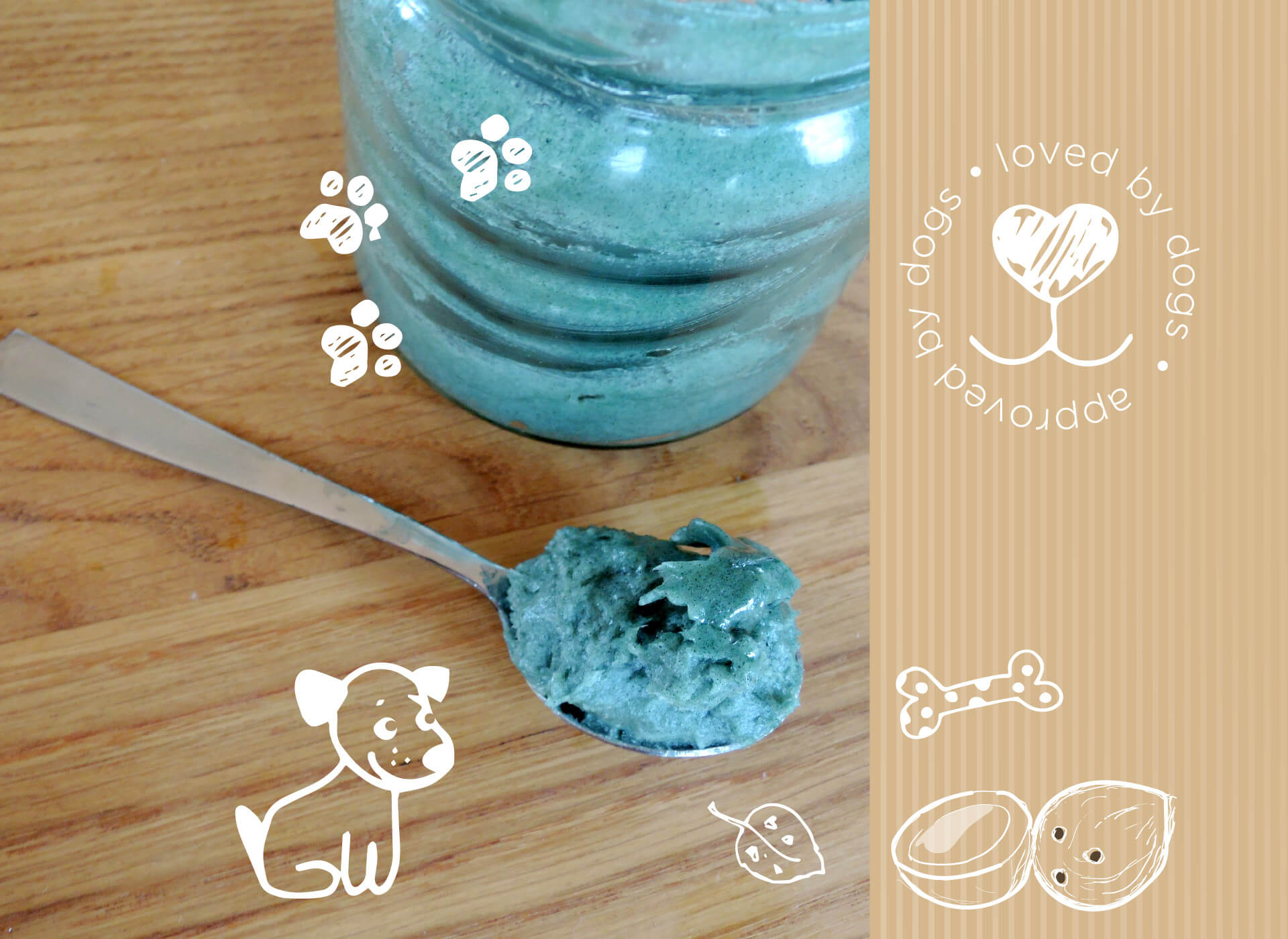 Product description
Glossy coat is what is seen on first sight, but there are many more positive effects of DOG`S COCONUT on your dog's health.
Many positive effects of numerous dog owners who have been using DOG`S COCONUT with their dogs meal will convince you to try it yourself and make sure that your dog lives healthy and long life!
Ingredients
Cold-pressed coconut oil (virgin), cold-pressed flax-seed oil, spirulina, hemp seeds and coconut flour from organic production. With a special procedure we maintain the ointment state of components which is optimal for the dogs organism.
Analytical composition
Protein 10,16%, crude fiber 19,51%, fat 53,31%, raw ash 0,07%.
Advantages
Our users inform us about different ways of usage and about advantages as:
1. As food supplement:
Is a natural antioxidant and has effect on the healthy skin condition (effectively regulates the secretion of the sebaceous glands and purifies the skin), quickly heals the wounds, soothes the itching and eliminates the dandruff.
Due to rich content of omega-3 and omega-6 fatty acids it effects on glossy dog's coat.
A high propotion of lauric acid gives a remarkable antibacterial and antifungal effect resulting effectively against internal and external parasites.
Strengthens the immune system.
Eliminates the unpleasent breath.
Positive impact on digestion.
2. As a protective ointment:
Accelerates the healing of skin wounds, acts antbacterial.
For effective teeth cleaning.
Recommended application
Add every day to dog's meal (or give without meal):
for little dogs and puppies: ½ teaspoon per day
for bigger dogs: 1 teaspoon per day
If necessary than gently massage directly on the skin or use for cleaning of the teeth.
Usage
Store in a dry and dark area in a closed packaging.
Use within 2 months after opening. Consult with the veterinarian before use.
Best before: printed on the cap.
Net amount: 200 g / 300 g
Testemonials
Jerneja & Naomi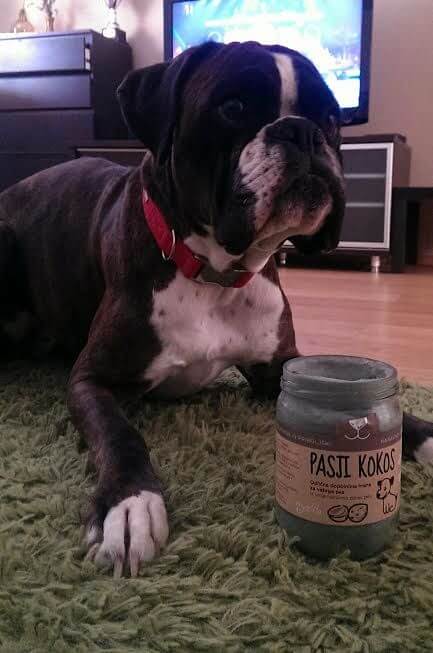 "After few months of use, besides the fact our four-year-old German Boxer really likes it, I noticed changes in the quality of coat – it is more shiny and looks healthier. I added DOG`S COCONUT to Naomi even during pregnancy to enrich her meals."
Nina & Lu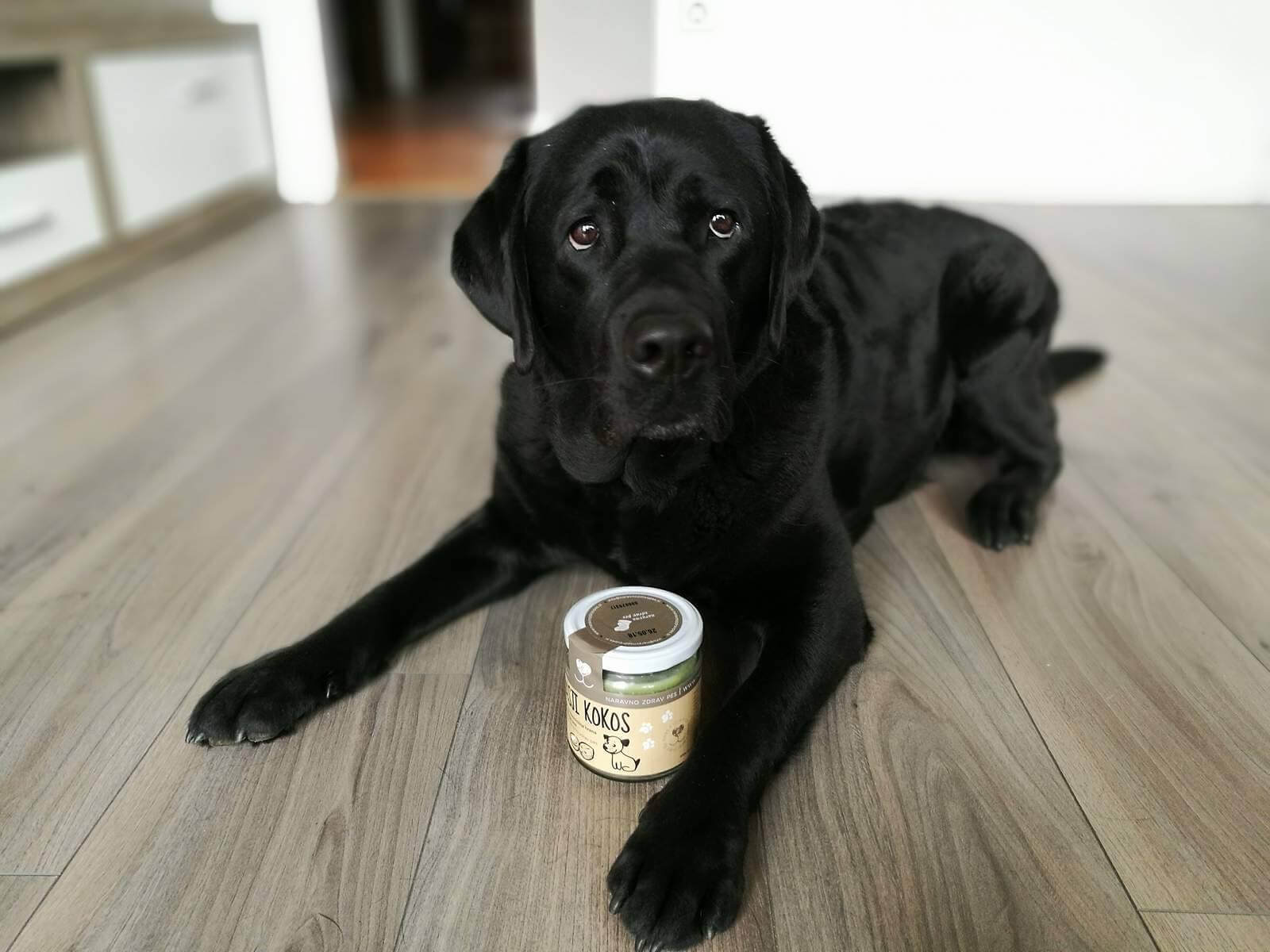 »We were using salmon oil additive by now, but we changed it with DOG`S COCONUT as soon as we noticed great change in quality of her coat.«
Nina & Lola & Liza & Sarai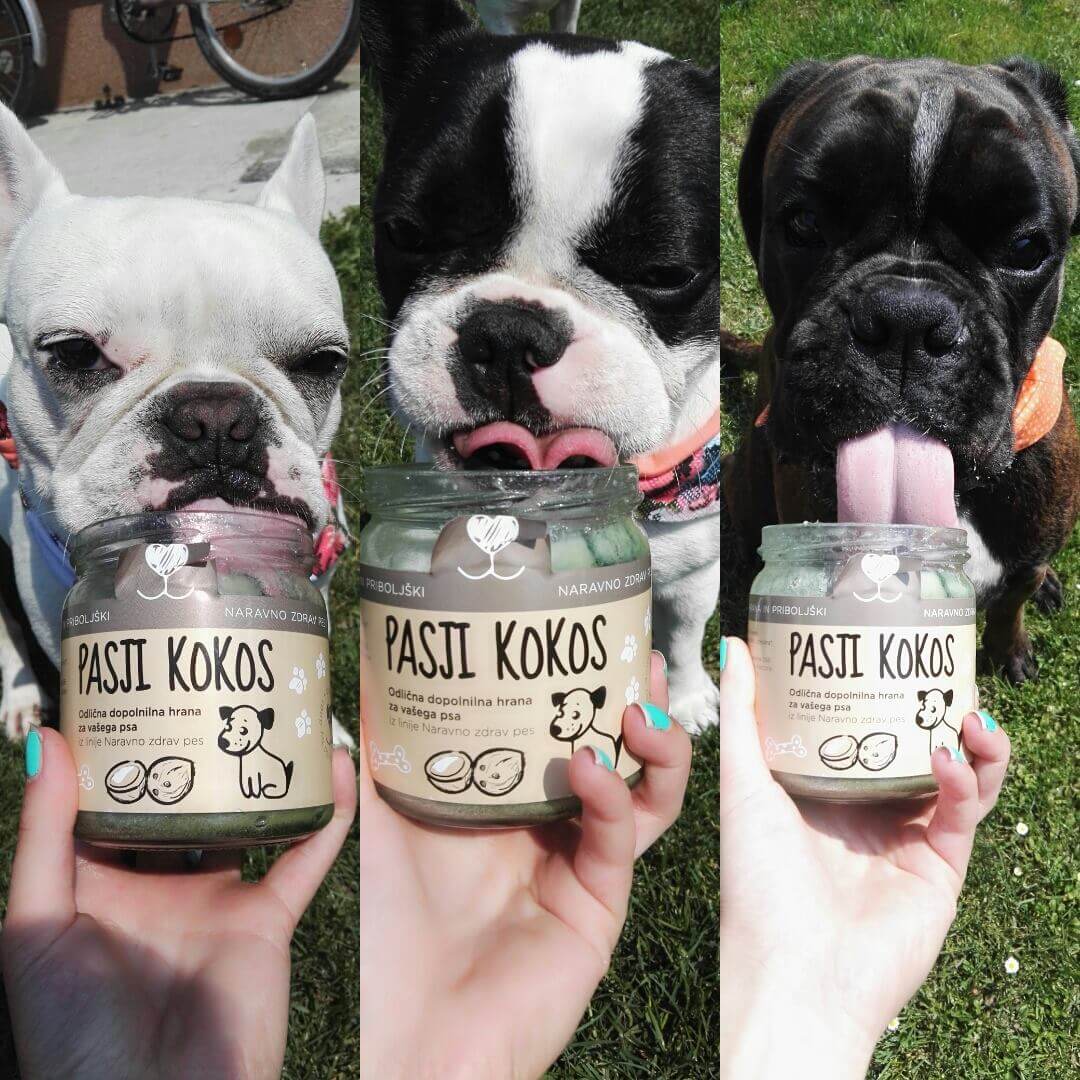 »My three girls just love it! Lola even eats all the medicines without negotiation. They also have no more problem with unpleasant odor from the muzzle, their coat shines, and we have no more problems with dandruff.«
Urška & Brinny & Blu Blu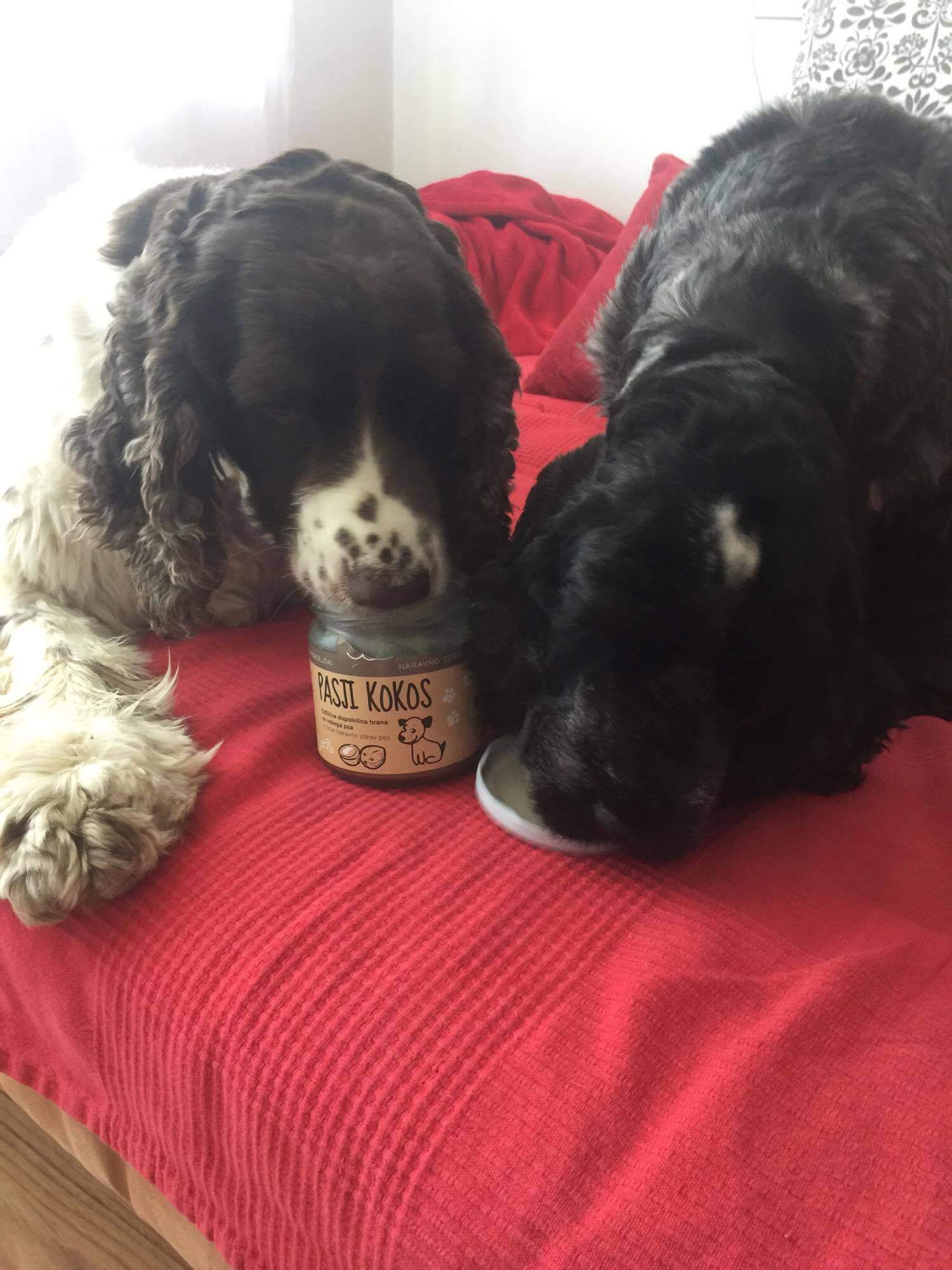 "The first pot of DOG`S COCONUT was a gift for Brinny. I had no expectations, but after few weeks of usage great results have been shown. The digestion has improved and the quality of coat considerably improved."
Masha & Machi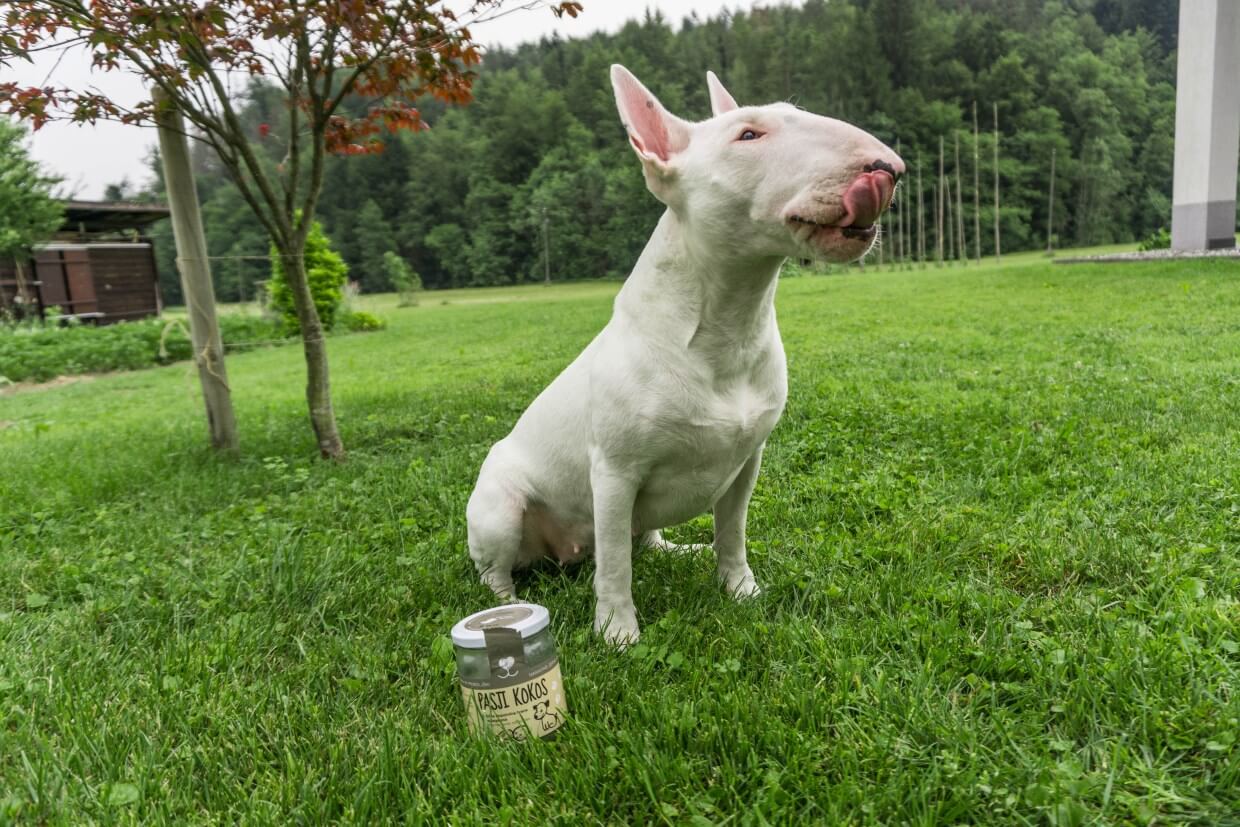 "My Machi has beautiful shiny and healthy coat, no problems with allergies, her teeth are beautiful and healthy, she is a happy and active puppy. For sure something has to deal with DOG`S COCONUT."
Nina & Bibi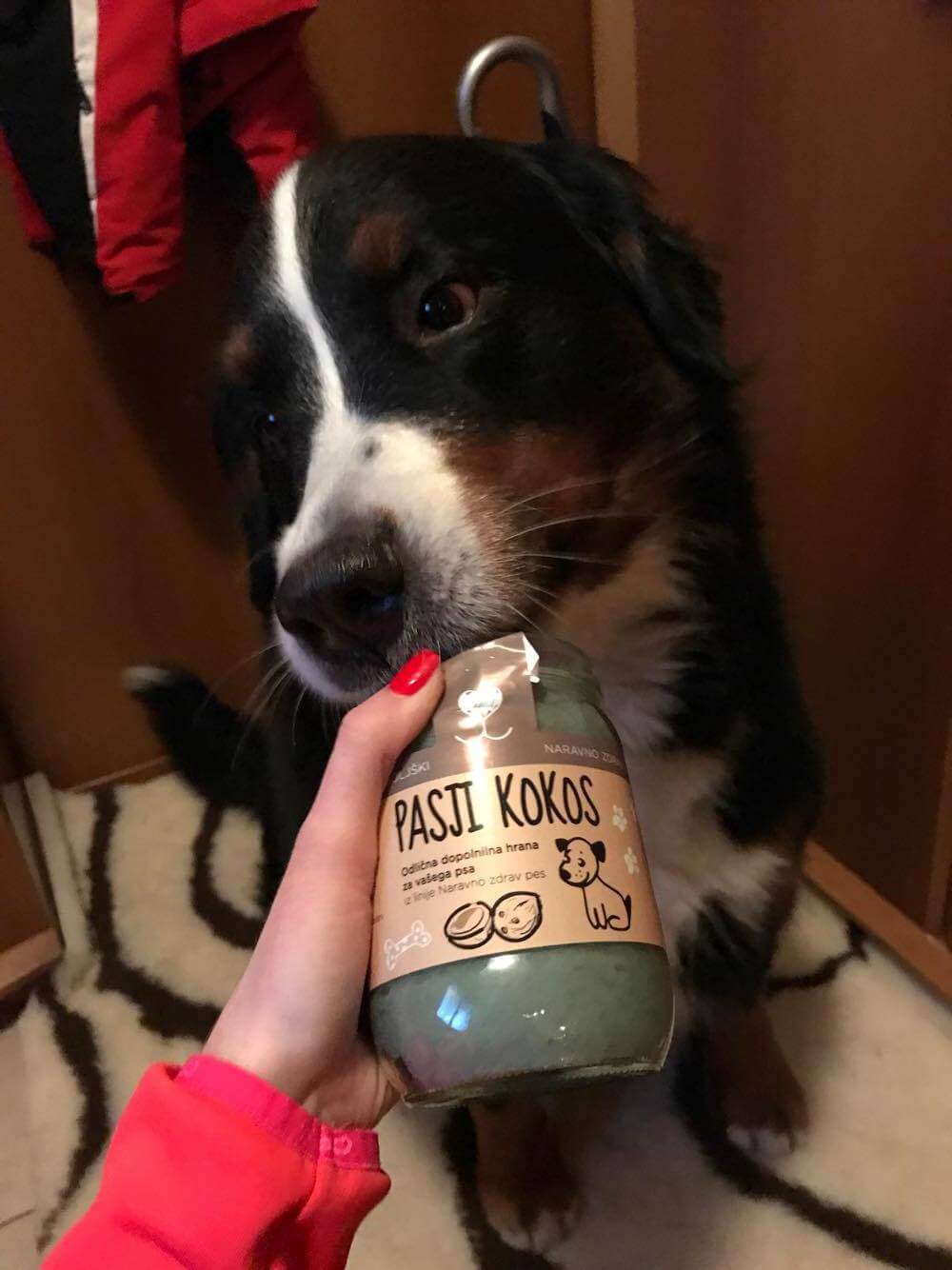 "DOG`S COCONUT has helped us to gently remove unpleasant smell and it has also really excellent effect on the coat. We recommend it!"
Nika & Nitro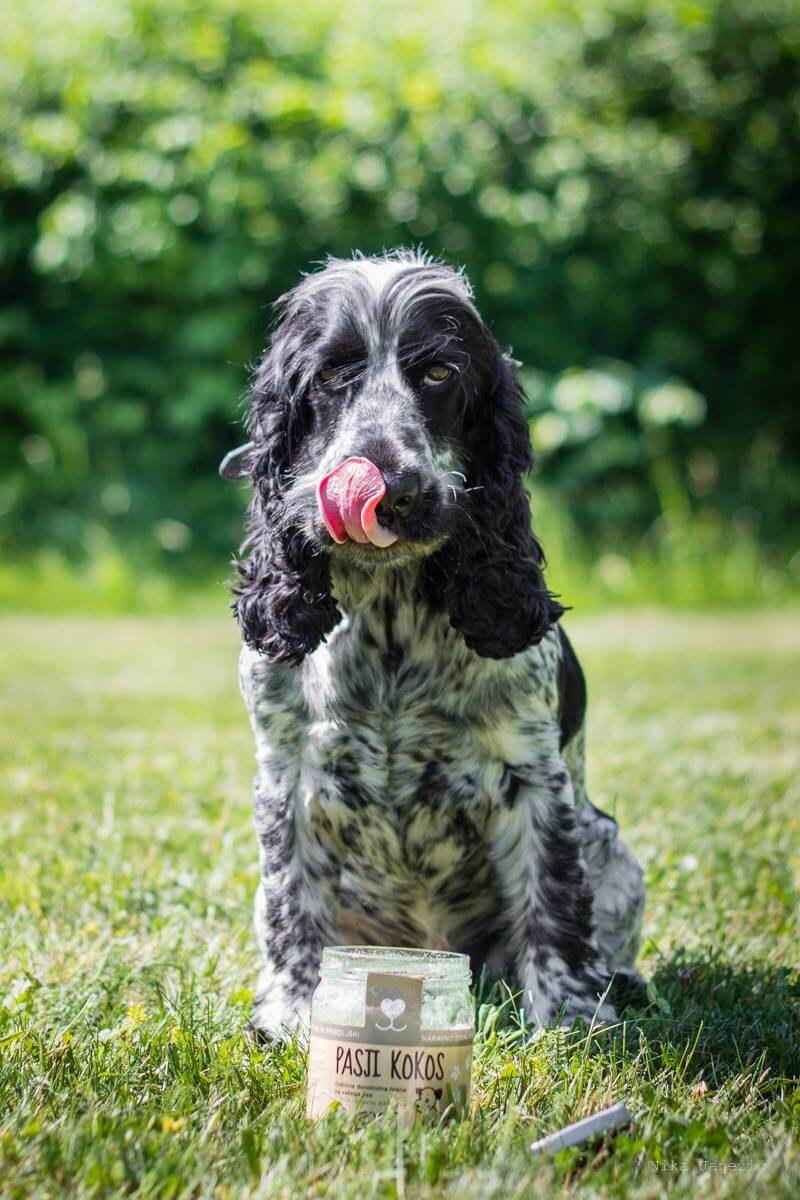 "I immediately supported the idea of DOG`S COCONUT because I`m feeding my dog with raw food and coconut oil with spirulina sounds like great supplement. Nitro really adores it and also I often use it for my smoothie."
Tina & Scott Adin dom & Ice – Grmadski weimaraner Grey Racer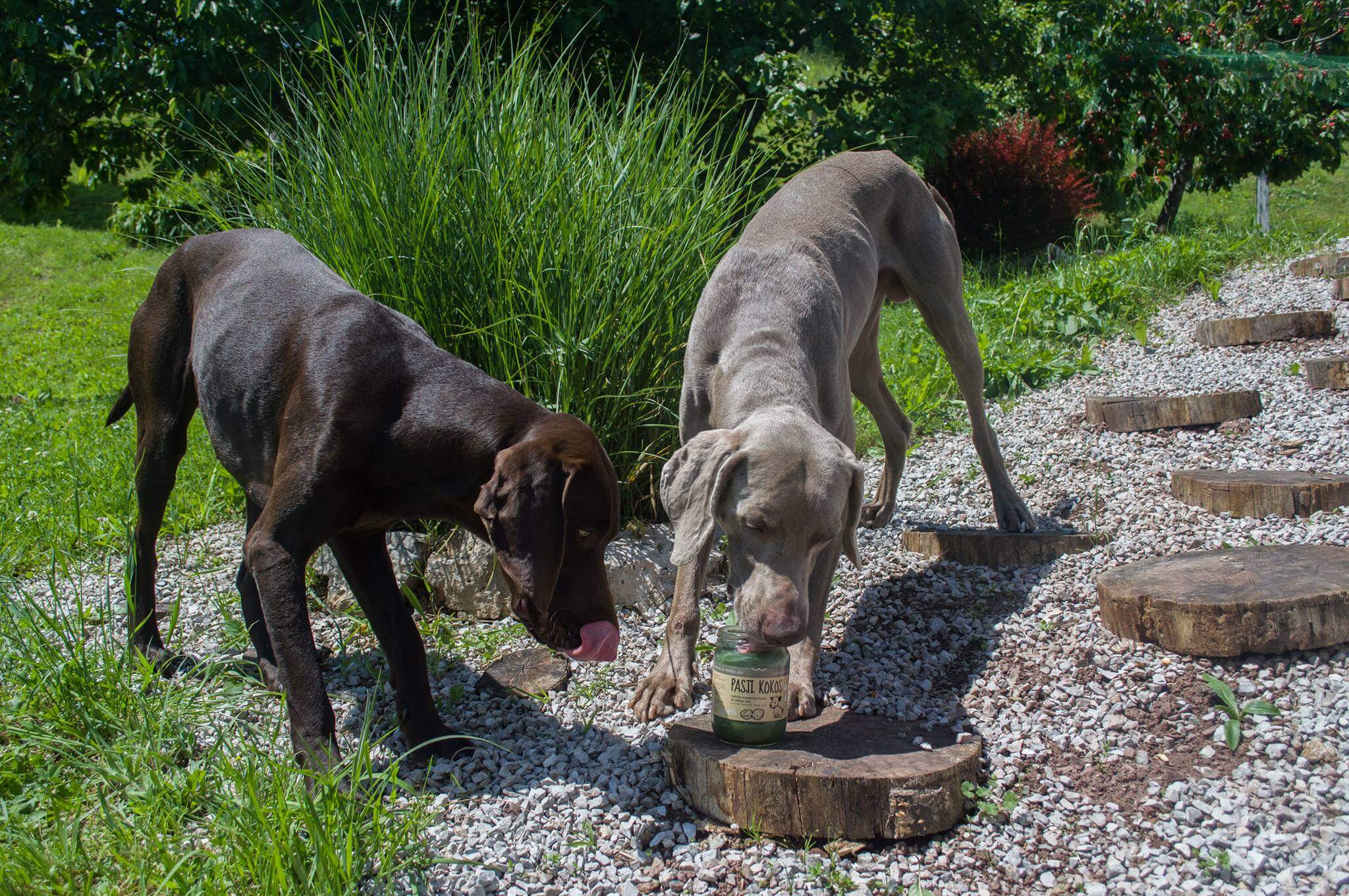 "Our two beauties just adore it! After a month of use I noticed the skin's difference. There no more dandruff and the swelling on the frontal points are well overgrown with hair. The dogs can`t wait to open the pot."
Niko & Mojca & Manu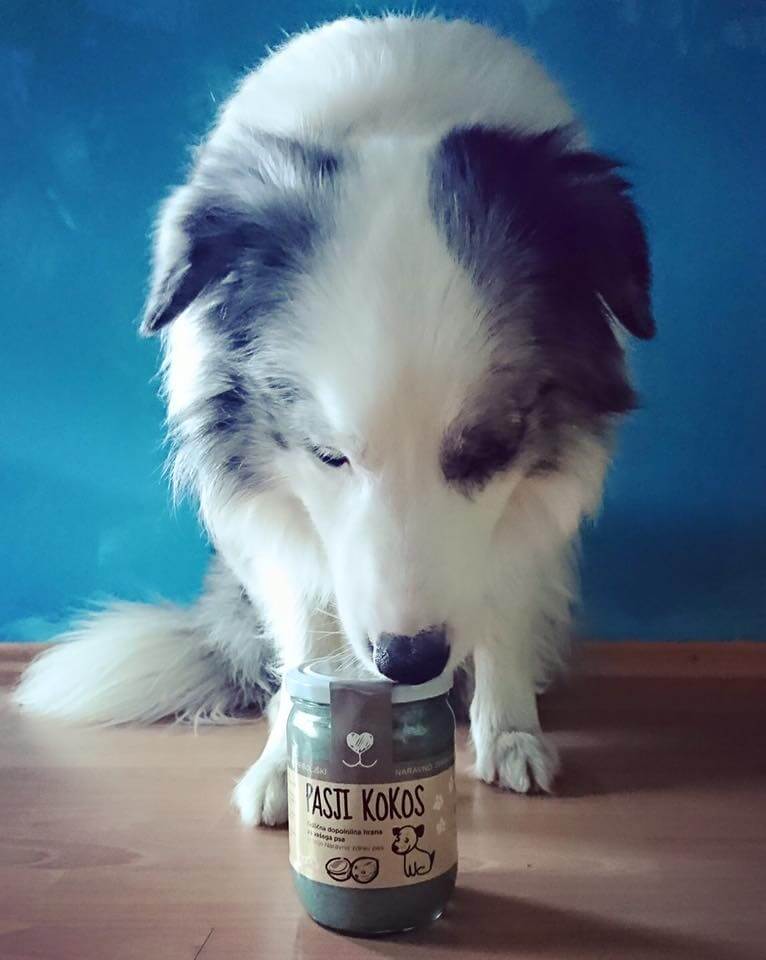 "A delicious and healthy feed supplement is a great combination of quality ingredients. Swinging with tail and special kind of gratitude are obvious sign Manu really likes it!"
Katja & Maui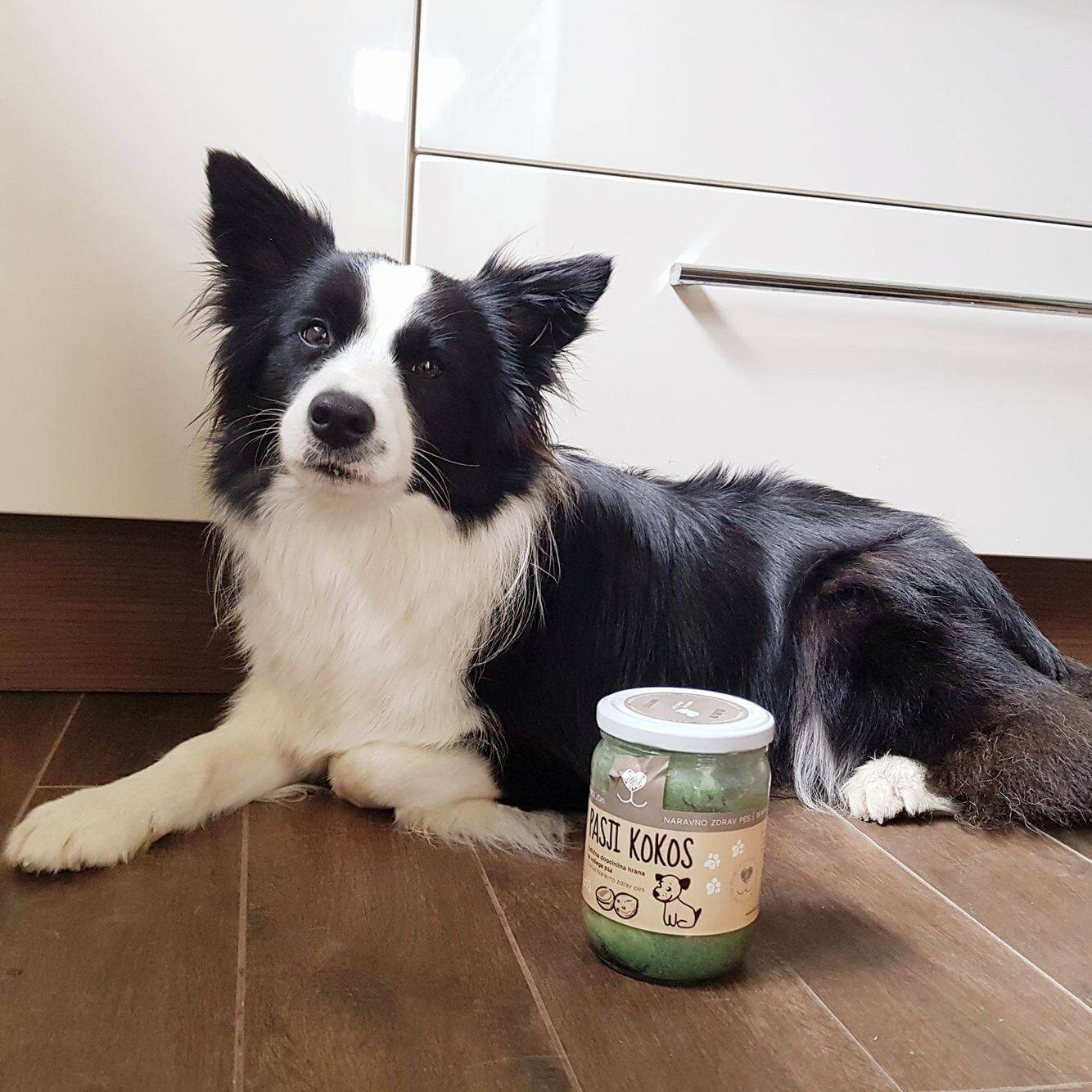 "DOG`S COCONUT is the reason why Maui is significantly less itching due to pollen allergies. Because it tastes really good we also often use it as a reward."
Špela & Billy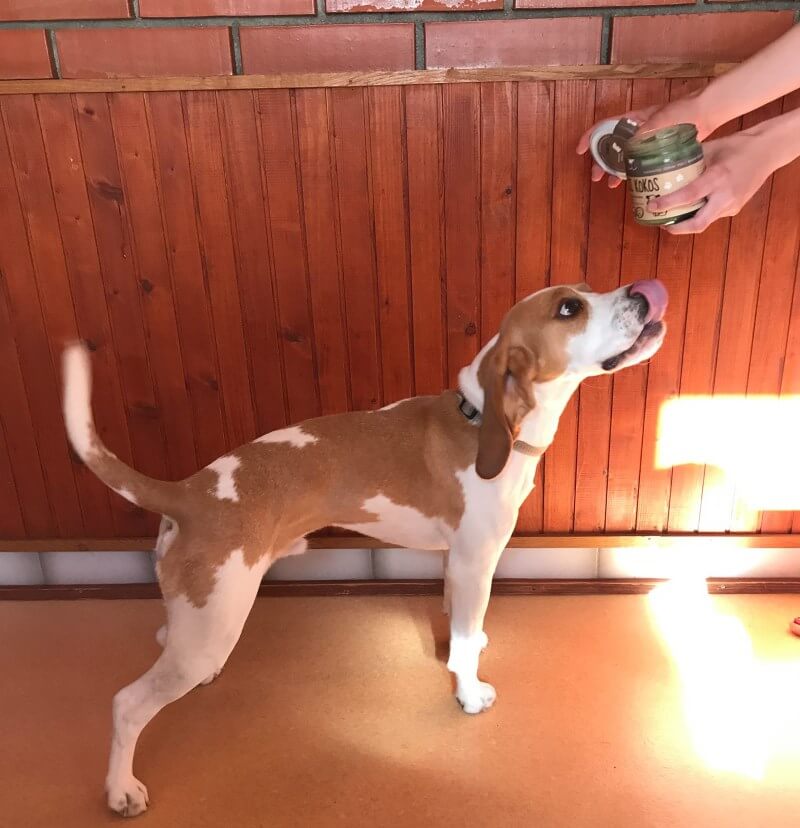 "I afford my dog only the best that`s why I have chosen DOG`S COCONUT for him. He always asks for more and probably he would eat it the whole pot if possible. It smells really awesome!"